Coronavirus

 

Update UK 19/3/2020
Coronavirus Update UK 19/3/2020. The Azhar Hussain Law Blog bring this article as part of our Coronavirus update blogs.
The death toll is said to be at around 137 people (with another 29 people said to have died). Our wishes are with all the families during this horrible time.
The Prime Minister, Boris Johnson, hopes that "…we can turn the tide within the next 12 weeks…". He also states that UK Scientists are "…rapidly becoming so much better at understanding…" Coronavirus. 

The UK is currently negotiating to purchase antibody tests that are described as being simple to use – as simple as a pregnancy test.  These tests will tell us if we have Coronavirus. The Prime Mister has promised that hundreds of thousands will be purchased as soon as practicable. Well, l

et us hope commercial realities can be balanced by a big dose of basic humanity during these negotiations. 

There is a strong reminder to continue following health advice as there is still a lot of uncharted territories to wander through yet. 

The very important point. Businesses are reminded to stand by their employees – with assurances the government will stand by them. There are likely to be more announcements regarding businesses tomorrow. Fingers crossed!

There are signs that some individuals in London are listening to the advice in respect of 'social distancing'. However, the Prime Minister states that there is evidence that there are some areas in the capital where some people are not quite following advice. 

The UN Secretary-General has given a stark warning that world leaders should work together to deal with Coronavirus. They are very wise words indeed!

"If we let the virus spread like wildfire – especially in the most vulnerable regions of the world – it would kill millions of people. Global solidarity is not only a moral imperative, it is in everyone's interests," Antonio Guterres said.

"The health catastrophe makes it clear that we are only as strong as the weakest health system."

Antonio Guterres 
Coronavirus

 

Update
Worldwide?
Okay, so this is not strictly UK news.
However, sadly, this illness is affecting a lot of our friends abroad.
The death toll in Italy has overtaken the death toll in China.  There have been a further 427 confirmed deaths in the hour which have taken the toll past 3,405.

The death toll in France has increased by 108 deaths in the last 24 hours bringing the total number of deaths in France to 372.

The deaths toll globally is now more than 9,000 and the number of confirmed cases is over 222,000. 
"Being human is given. But keeping our humanity is a choice."
We wish you all the best during this difficult time.
If you know of any elderly or vulnerable people, please try your best to highlight their difficulties so they can be provided the assistance they need.
Please also ensure you follow the government guidelines on washing your hands and social distancing.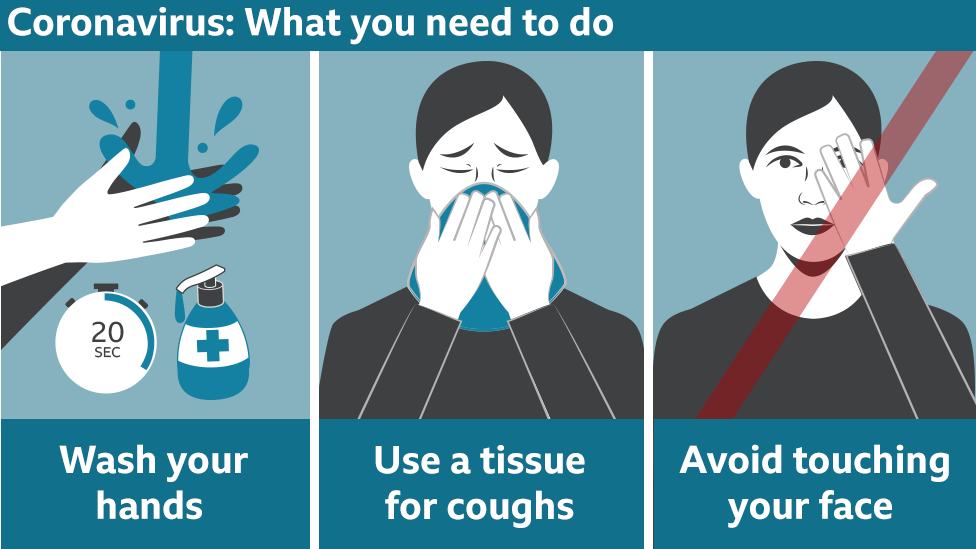 (BBC Image: https://www.bbc.co.uk/news/uk-51952314)