Coronavirus

 

Update UK 18/3/2020
We are trying to provide a simple breakdown of some of the updates regarding Coronavirus update UK 18/3/2020 (today). There has been a rise from 1,950 cases (on 17/3/2020) to 2,626 (on 18/3/2020). The death toll has reached 104 (with 32 further deaths reported).
There will be a closure of all schools except for those looking after children of keyworkers and vulnerable children (i.e. NHS staff). This should also include nurseries, private schools, and sixth forms. Also, assessment or exams (i.e. A-Level/GCSE) will not proceed and performance tables will not be published. There is behind the scene work to try to ensure children get the qualifications they need.

There is emergency legislation being planned to prevent the millions of private renters from being evicted. There has also been the offer of mortgage holidays for those struggling financially.

There may be a planned lockdown for the City of London. This shielding plan could forcibly see businesses and public events closed down and could also include public transport.

There are considerations for emergency Universal Credit to assist workers struggling financially due to the Coronavirus shutdown.

The NHS is to test 25,000 people for Coronavirus daily

There are reports that Tesco will stop 24 hours opening hours because of the frenzied shopping. There are numerous supermarkets restricting the number of items customers can purchase. These are part of the measures implemented to reduce the effect of panic buying.

You will hear a new advert from the UK's Chief Medical Officer (Professor Whitty)  reminding the public to stay at home even if they have mild symptoms.

Britains in Spain are urged to return home before 24/3/2020 as this is when all Spanish Hotels will likely close.
We wish you all the best during this difficult time.
If you know of any elderly or vulnerable people, please try your best to highlight their difficulties so they can be provided the assistance they need.
Please also ensure you follow the government guidelines on washing your hands and social distancing.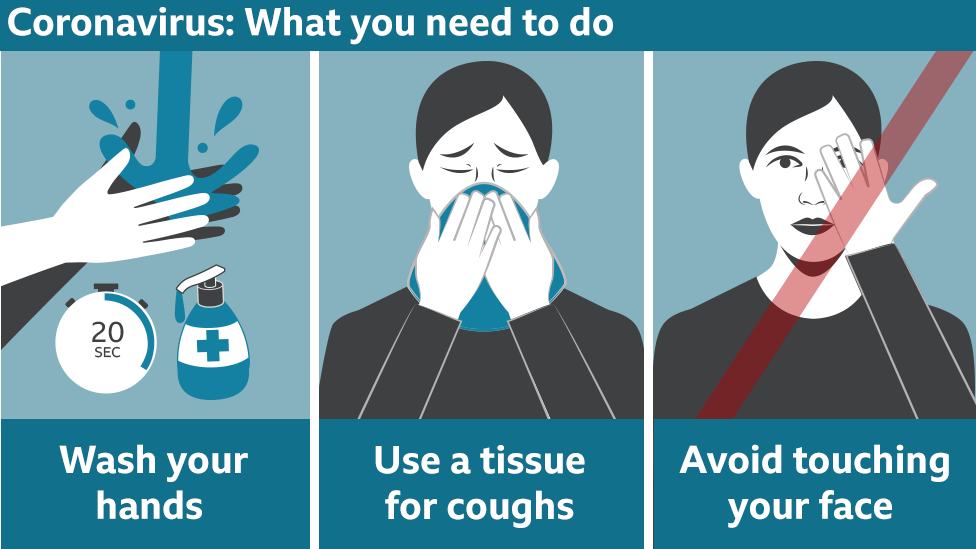 (BBC Image: https://www.bbc.co.uk/news/uk-51952314)[/fusion_text]